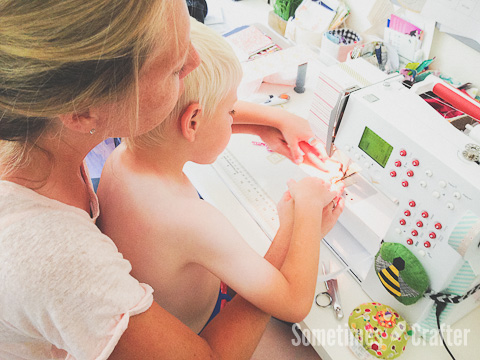 Sewing
I was actually a little surprised when my 6-year-old son asked me this question a few weeks ago.  "Suuuure…"...
Longarm Quilting
I had the opportunity to quilt one of the sweetest quilts recently.  It was a sampler quilt with so...
Tutorials
Today you will find me at the Benartex blog with a free hoop art tutorial using their Burlap blender...