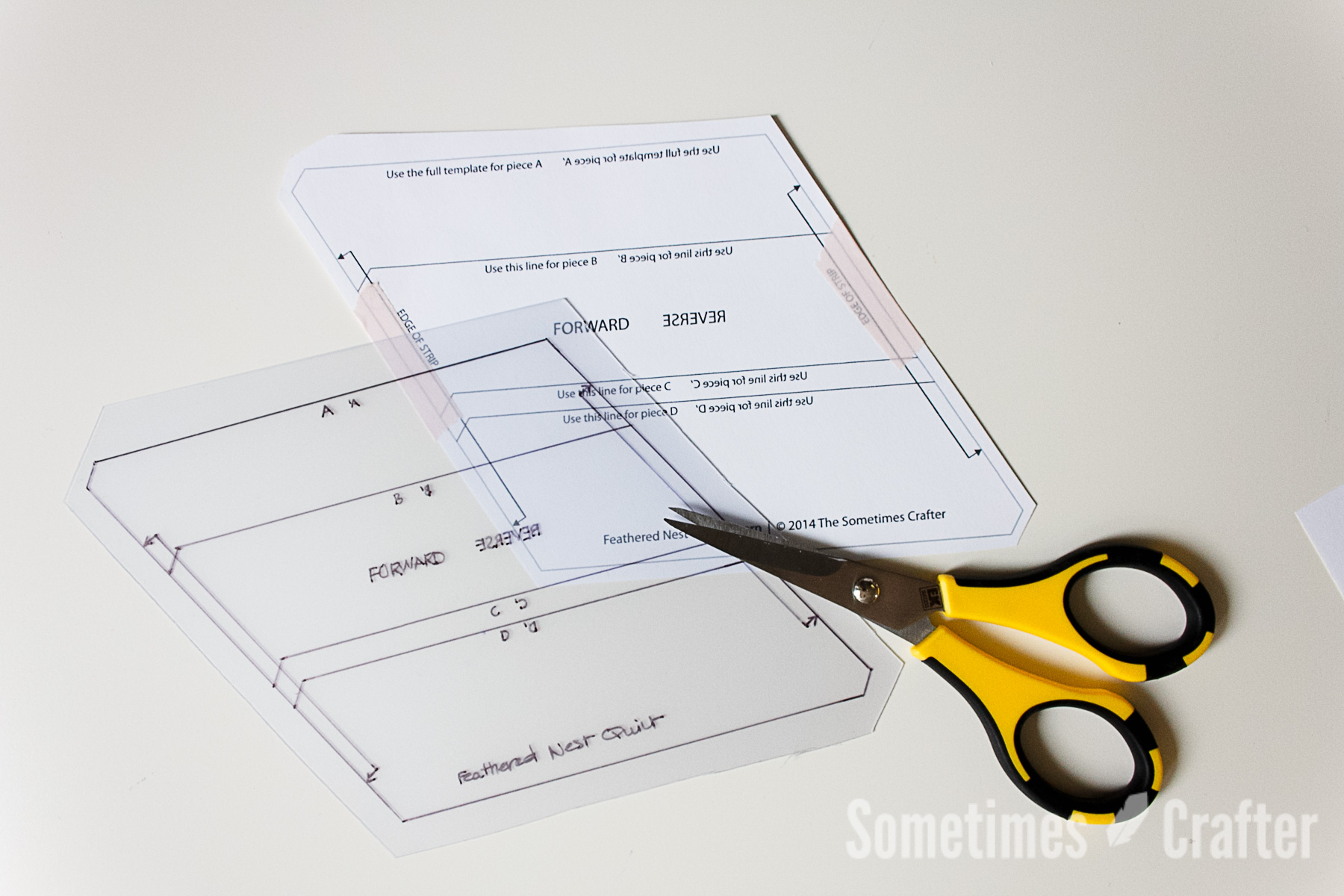 Creating Plastic Templates
This tutorial will walk you through the very easy process of creating templates from template plastic.  When i'm first writing a new pattern that requires a template, I often times make it out of template plastic to be sure my measurements are correct before sending it out to be made into an acrylic version.  My latest pattern to release, Feathered Nest, requires the use of a template and if you have decided not to purchase an acrylic version, then I want to walk you through creating one of your own at home with template plastic
I purchase Dritz Heavy Duty template plastic at Joann's, but i'm sure it can be found in other retail locations as well.  It comes in a few different forms – clear, gridded and white.  I most often create my templates on the computer first, so using the clear template plastic makes the most sense for me, and that is what i'm going to recommend to you today if you are creating a template from a printed pattern.
Begin by printing out your template for your pattern, and be sure to choose "Actual Size" in our print dialog box.  You want to be sure your template is the correct size.  Gather a few supplies you'll need to make your template: template plastic, permanent marker (preferably fine tipped), some tape (I like to use Washi tape), and some scissors.
Cut out around your template, leaving some white space around the outline of your template.  Tape it to the backside of your template plastic, right side up, so that the template is visible from the top of the plastic, where you will be tracing.  Grab your fine tipped, permanent marker and if you have a smaller ruler, I suggest using that as well.  Because this template is all straight lines, you might as well utilize a ruler to get the straightest line possible when tracing.  If you will be tracing a curved template, the bottom of a glass, or a jar lid could be useful.
On the right side of your plastic, trace over your template piece that is showing through the template plastic.  Make sure your lines are nice and dark, and be sure to trace around other important information on your template – like words and arrows.
The template for this pattern is used both forwards and backwards (which is another reason to use clear template plastic), so I was sure to trace my words, both forwards and backwards.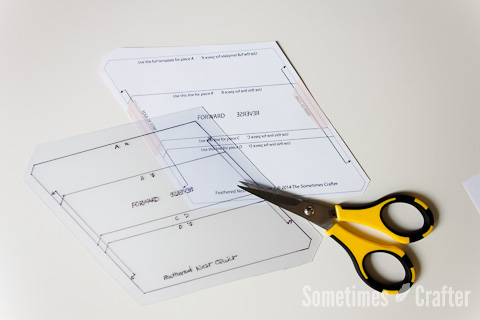 Now it's time to cut out your template.  I begin by cutting away the piece that my template is drawn on.  This makes it easier to cut around the fine lines without the bulk of the extra plastic.  From here, you could continue to cut your piece out with scissors, and for curved templates I would, however, since this pieces is all straight lines, i'm going to use a utility knife and ruler.
If you will be using a utility knife, start by laying your ruler at the very edge of your drawn line, and then use the utility knife to score the plastic.  I ran my blade down the edge of the ruler two or three times.  You could press hard enough to pierce through the plastic, but it's not necessary.  Just be sure to give it a good score.
After you've scored your lines, bend the plastic back gently and wiggle it back and forth a few times.  The plastic should tear right off for you on your scored lined.
After you've cut around your template, the completed piece is now ready to use.  When using your templates made from template plastic, take your time when cutting around them with a rotary cutter.  You don't want to nick or gouge your template.  I just take my time and find them to be a great way to make templates.