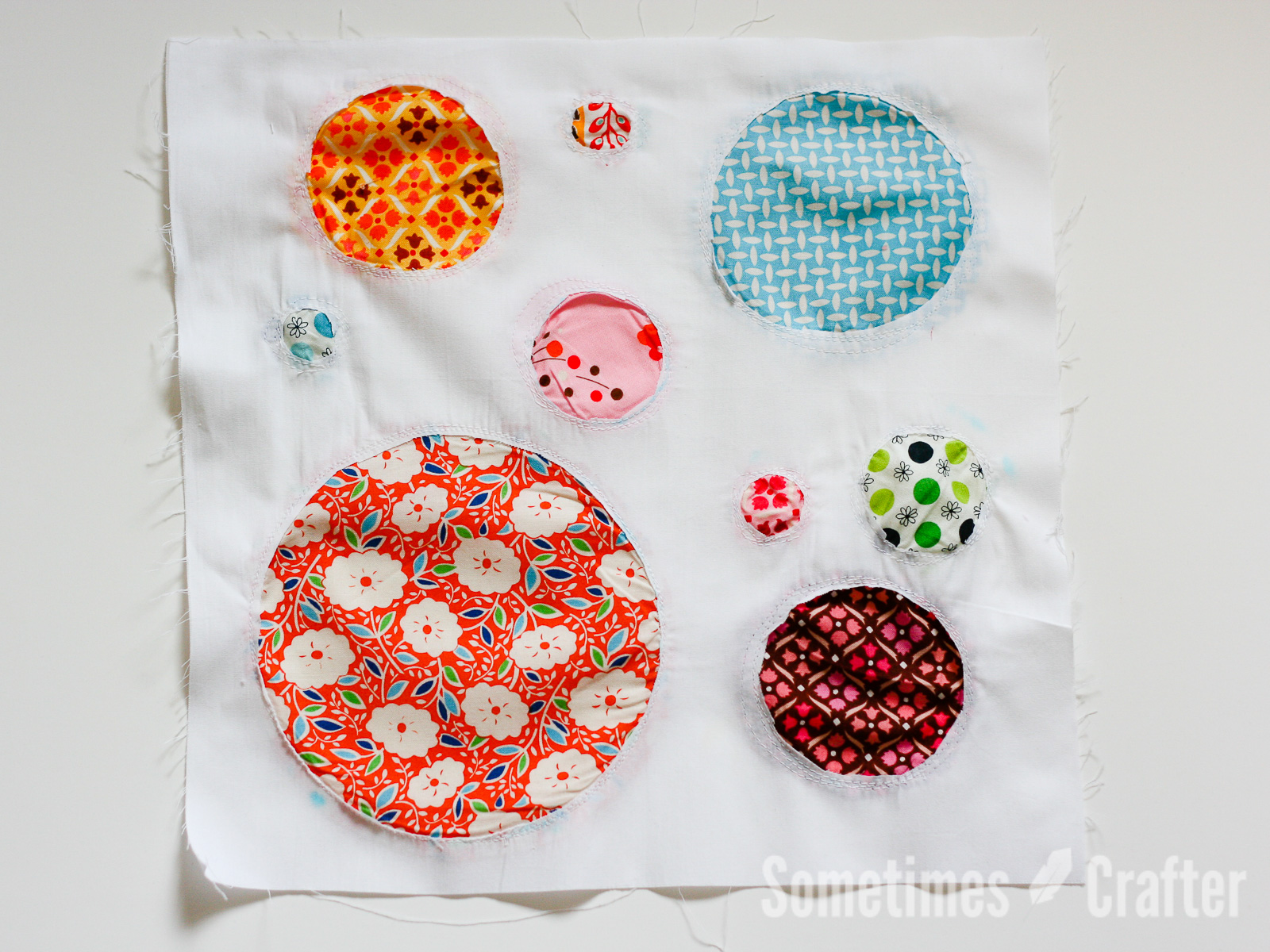 Appliqué Block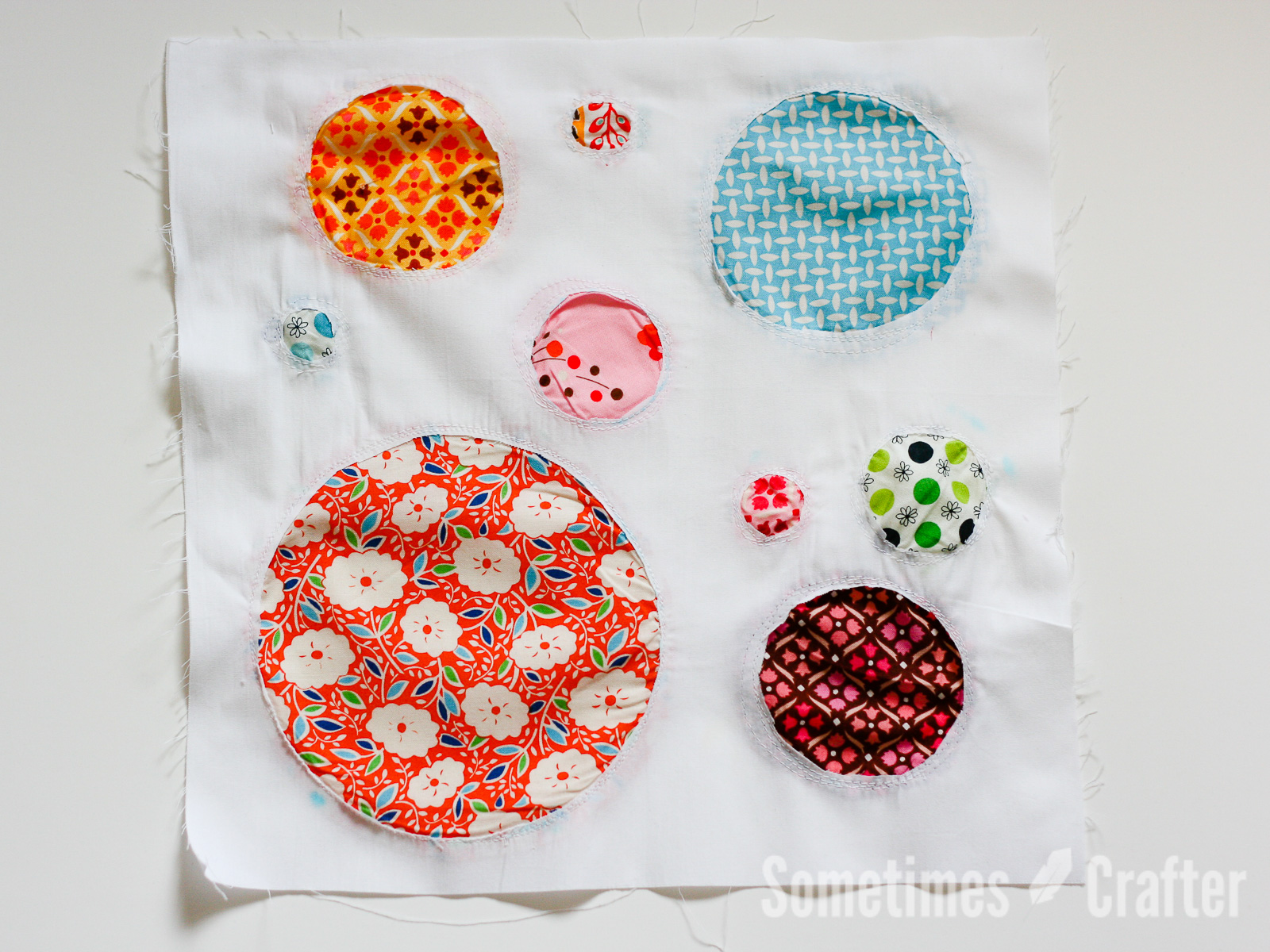 Finally, the final block in the quilt-along series.  While I've provided a pattern for this particular block, the idea behind having an appliquéd block was to have you try some appliqué that interests you.  There are so many different ways to appliqué that I couldn't quite possibly show them all to you.  But I can direct you to some talented bloggers who have shown their methods of appliqué.  I prefer the reverse [machine] appliqué method, mostly because it's fast.  I like fast.  As you can probably tell on this one I rushed a little too much (bubbled fabric).  I recommend taking your time and tacking down your fabric when doing this method to avoid this.  I sometimes like to put a little Elmer's glue (or you could use a fabric glue stick) to help the fabric stay in place while I sew.  Again, I've created a PDF for you to download for directions and templates for making this block.  But before I give you that, let me give you a few links to other appliqué tutorials:
1. Needle Turn Appliqué with basting (video)
2. Back Baste Needle Turn
3. Freezer Paper Appliqué
4. Another Freezer Paper tutorial (but done a little differently)
4. Fusible Turn Appliqué
5. Machine Appliqué (great with zigzag, blanket or straight stitch)
Also, there is a great blog out there on everything appliqué: All About Appliqué.
There are so many appliqué tutorials out there, so if one doesn't do it for you, do a quick Google search and see what else you can find.
And as a side note, I really like to use my appliqué scissors when working with any kind of appliqué technique.  They are fantastic.  I use them all the time.  Especially on reverse appliqué stuff.