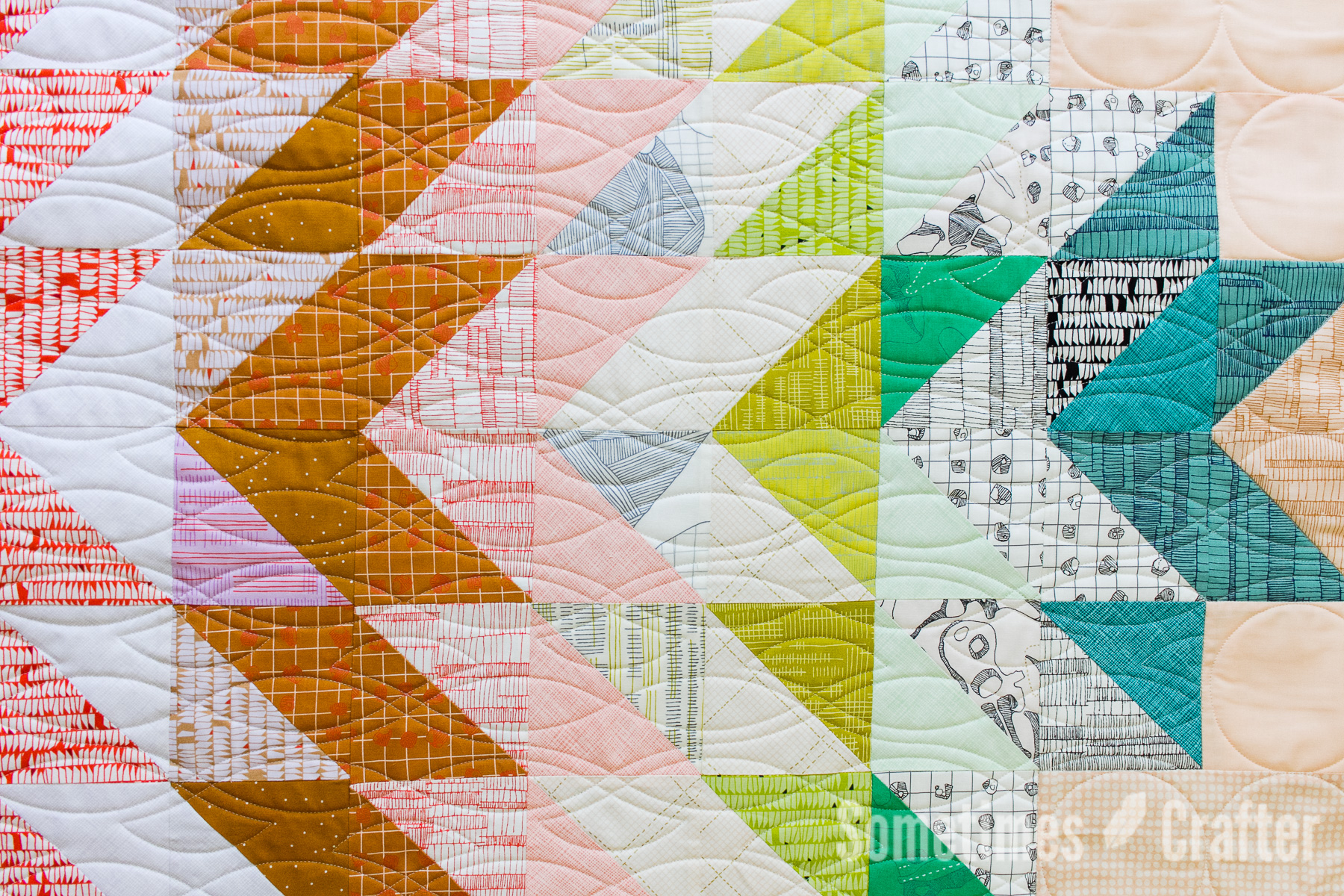 Custom Half Square Triangles
I'm a little behind on sharing quilts – but when am I not behind when it comes to blogging.  I didn't want to let anymore time pass without sharing Meredith Hobb's gorgeous quilt.  She designed this and asked me to do some custom quilting on it, which I was more than excited to do.  
I love working with all that negative space in modern quilts.  She entered this in the Sisters Quilt Show this summer where it was in the Portland Modern Quilt Guilds display of quilts.  I had a great time coming up with the design and think it really complimented the piecing.
I did a simple fill that mimicked the piecing in the open space.  As usual the design started on paper, and then I drew it out in CAD and then I set it all up for my machine to quilt it out.  I can never say enough about how much I love being able to do that.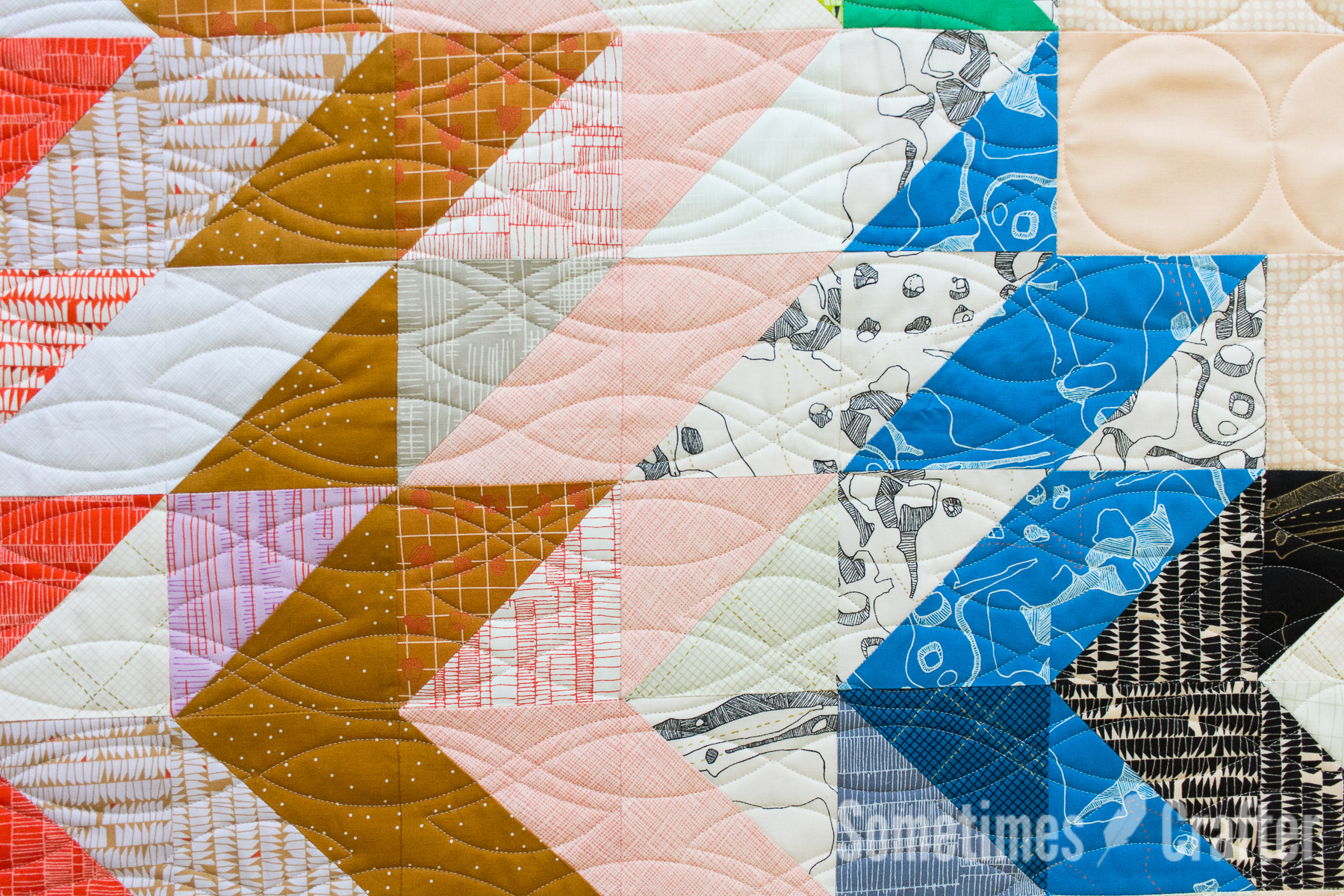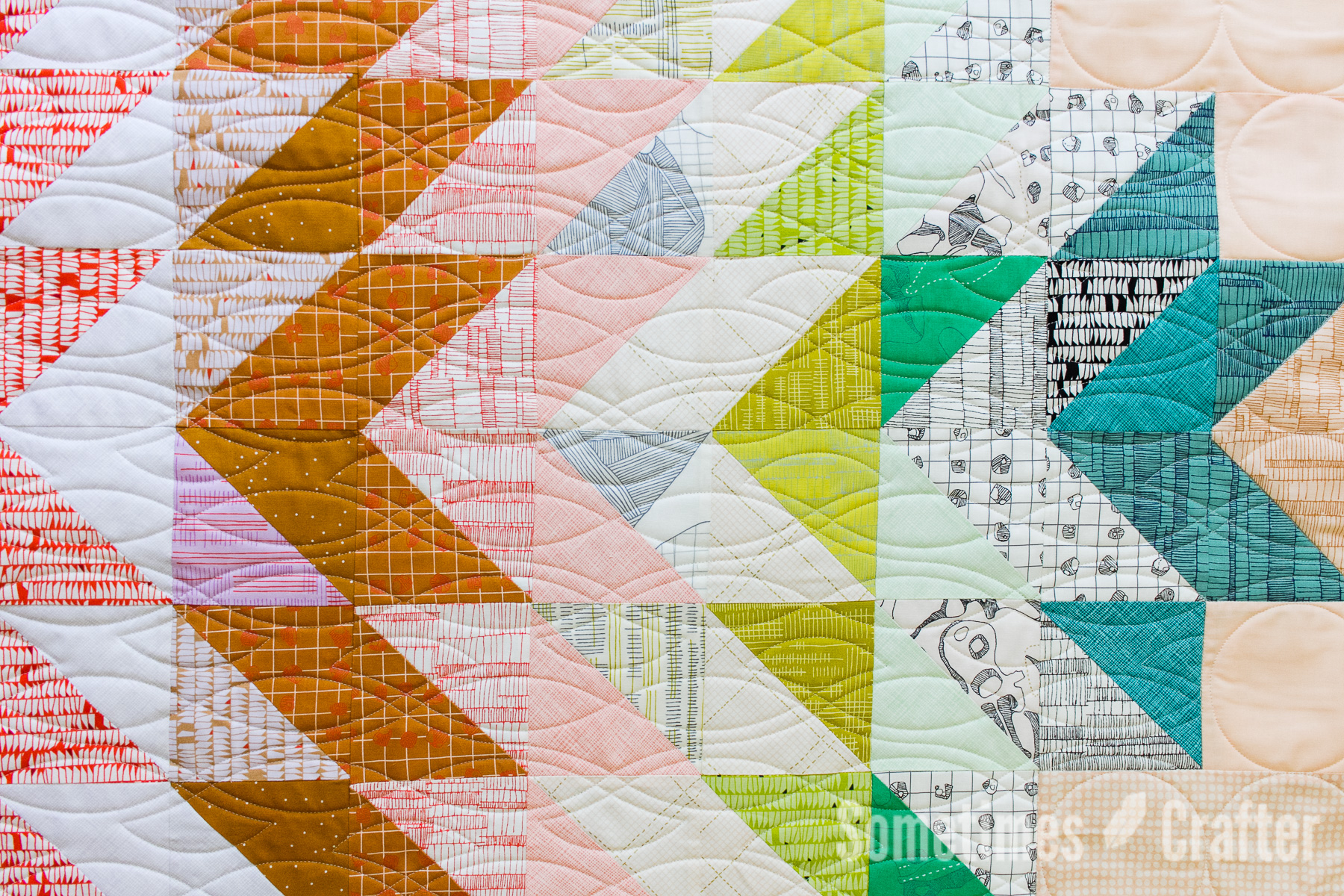 For the piecing I filled the space with a design called Celtic Sea, a wonderful edge-t0-edge design that works with so many quilt styles.