Mod Blooms // Wish Quilt
Since we're on the topic of Amy's Petal + Stem book this week, I thought it would be appropriate to talk about one of the quilts I helped her quilt for the book. This is her Mod Bloom block used in the Wish quilt. One of the great perks of the Petal + Stem book is the ability to swap out blocks to your choosing for the quilt patterns offered. The original quilt for the book used the Dandelion block, and Mod Blooms was just one options for replacing it for different look.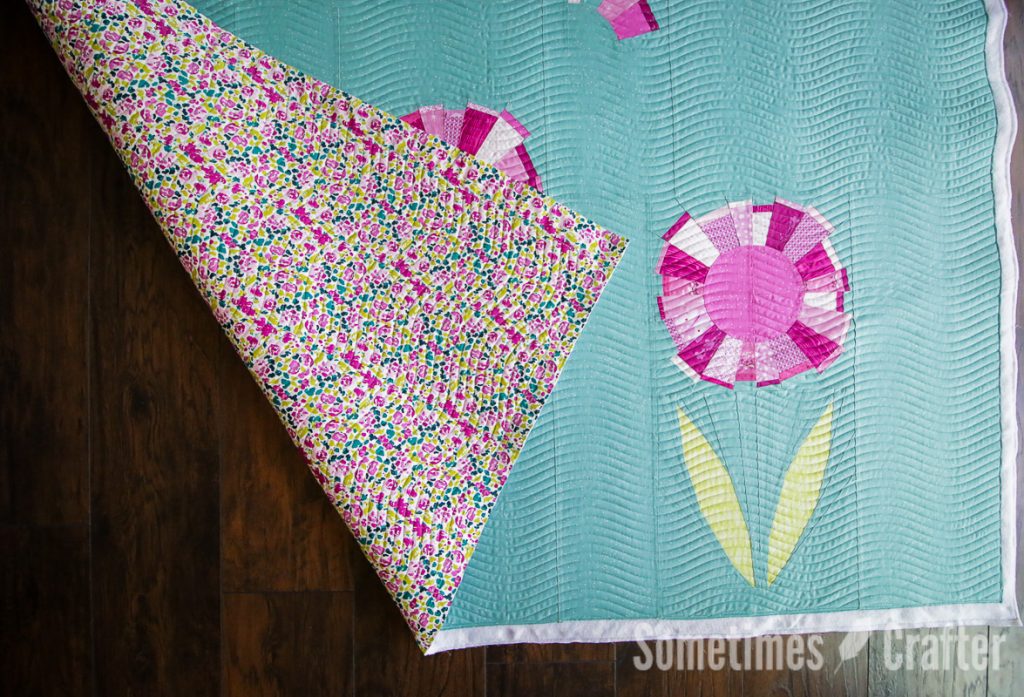 For this version we went with a simple wavy line to mimic the idea of pieces of the flower blowing in the wind. The quilting is very similar to what she had quilted on the original Wish Quilt (Carrie Zizza quilted that one), but i gives it a completely different look.
I love seeing how a simple wavy line can give two different looks just by shifting them slightly. Both could easily be accomplished on a home machine, too!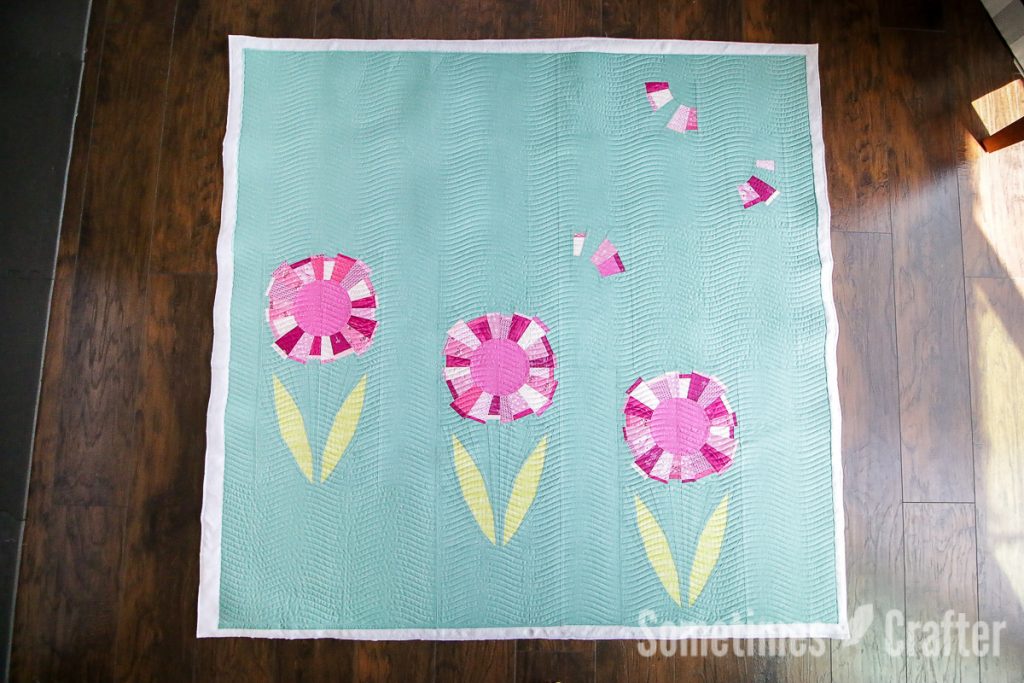 I personally love this book and honestly can't say enough good things about it. I bought my own copy (Amy has some for sale here) and i'm happy to have it in my library. I love the idea of mixing and matching blocks into the existing patterns to suit my quilt needs. I have a few designs printed and ready to piece (just as soon as I find some time…story of my life). I just can't let that cute little snail go without being made!