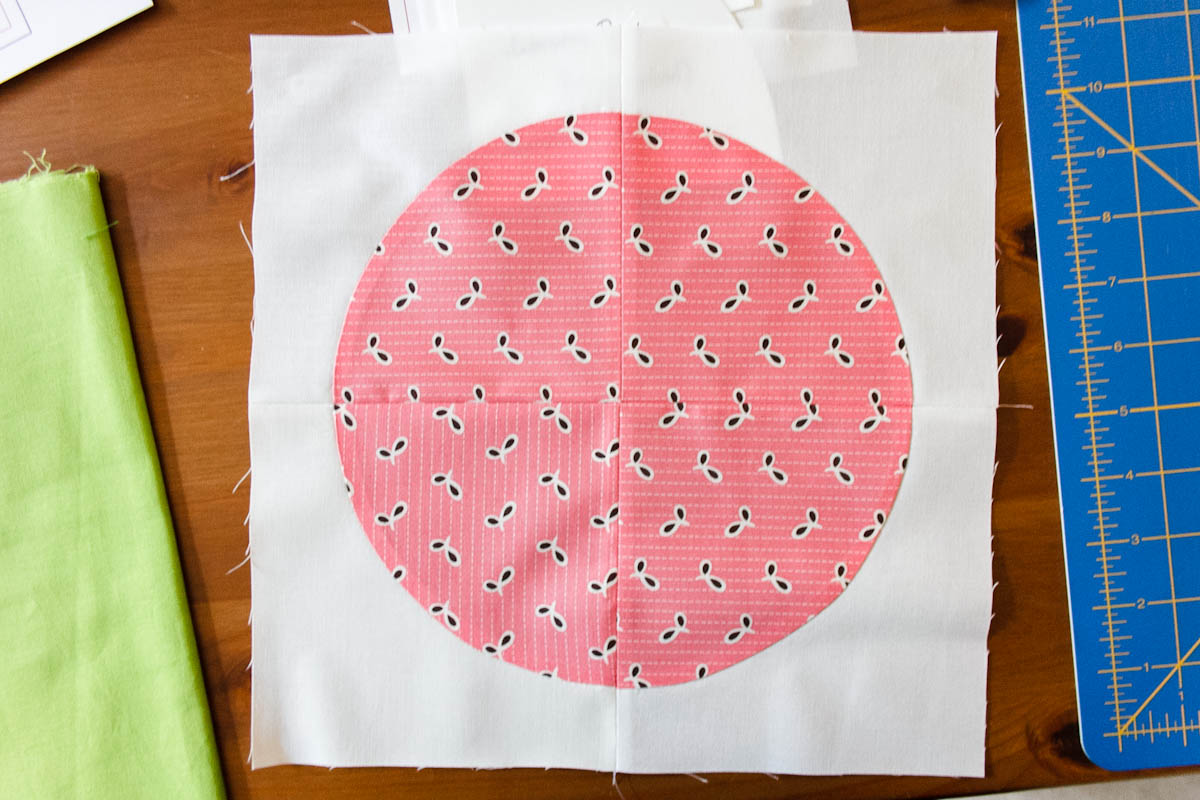 Today I have a free quilt pattern for you!  What makes this quilt unique is that you use the left over curved pieces from the Points of Interest Quilt in Quilting Happiness to make it.  Don't worry if you haven't made the Points of Interest quilt (or POI quilt as I like to call it), I included a template to cut your curved print pieces so you can still make this quilt.  The blocks are very simple circles constructed from drunkards path blocks.  I staggered the placement in the rows to give it some interest, but you could line them all up, do more or less, pretty much anything you want.  (The Points of Interest Quilt is the quilt on the book cover.)
The pattern itself makes a generously sized lap quilt at approximately 58" x 70".  It would also fit nicely on a twin size bed.  If you want to make a baby size quilt, just use less blocks!  Each circle block finishes at 11.5" x 11.5".  I haven't actually got the whole quilt finished myself, but wanted to get the directions up for it since the book is now for sale.  The blocks go together so fast!  I used pins for a few, and then switched to pinless sewing with my 1/4" foot on my Bernina.  It always takes me a few to get back in the groove, but then it goes so fast!  Try looking on YouTube for videos showing this technique and then give it a try yourself.  I give you plenty of room for error in the template and final block sizes.  You'll be able to square away any mistakes or shortcomings in your sewing.  Enjoy this free pattern and be sure to let me know if you make one up!
Interesting Point Quilt Pattern
A Free Download!
This post was cross-posted to the Quilting Happiness blog.