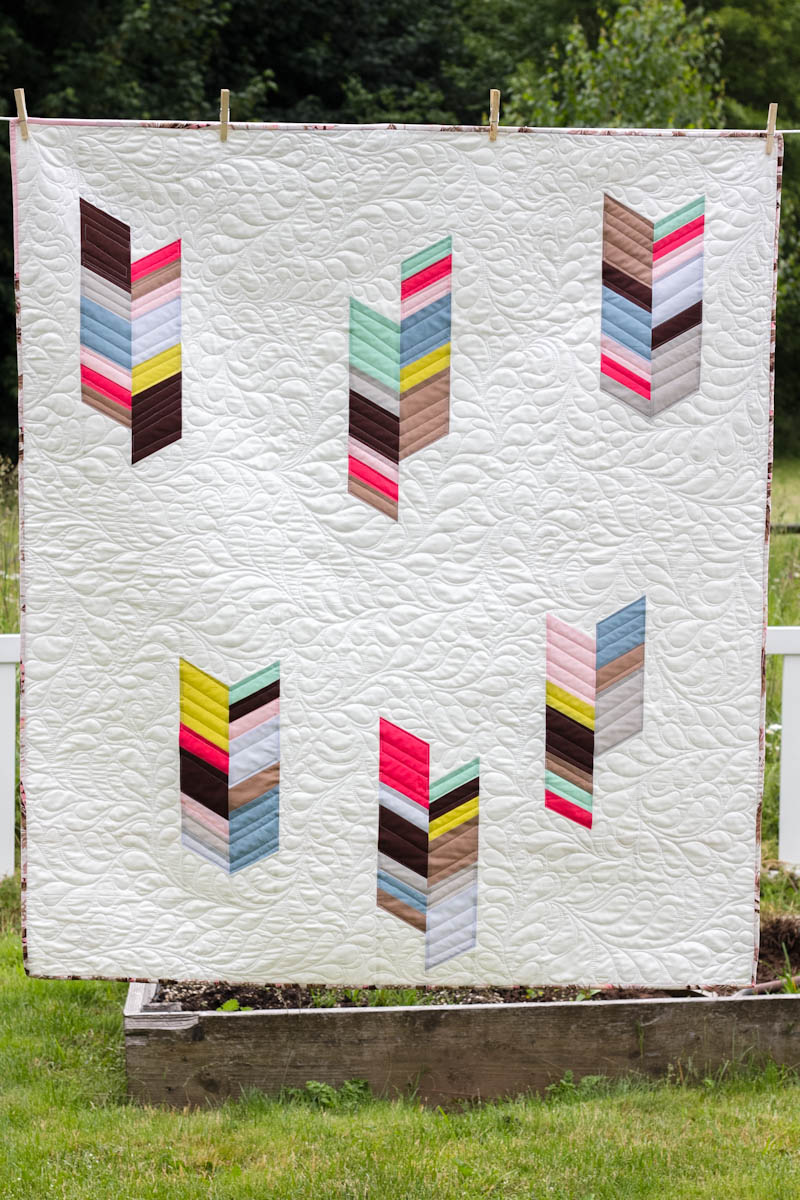 What is "Modern" Anyway
This pattern now available here!
Today I find myself once again thinking about what defines a modern quilter.  I don't define myself as a "modern" quilter, but lots of people do.  Why?  What makes me a modern quilter?
The definition of "modern quilting" is a different definition to many people.  I could never quite lay my finger on what I thought was modern about some quilts and not others.  I think a lot of it has to do with fabric choices (traditional calicos and civil war prints vs. newer geometric designs in bright colors), and some of it has to do with geometric placement choices.
Today I was thinking about how traditional quits employ the use of blocks that repeat themselves to make the top.  For example, the Churn Dash block uses half square triangles, half rectangles and full square blocks and then it's repeated several times over to make the full top.  Sometimes they use Drunkard's Path blocks arranged in a particular repeat.  Even with applique pieces, there is usually a block arrangement or repeat across the top.
More often than not, when I think of "modern" I think of non-traditional arrangements, like my Feathered Nest quilt (above).  There are still blocks of a sort, the chevrons, which I think of as feather's on the end of an arrow, but they are placed in a random way.  I just started sewing pieces of solid to various sides of all the blocks and eventually arrived at a quilt top of the right size.
It doesn't really matter, it was just one of those things I was thinking about and trying to, once again, define for myself.  Consider it Random Moment Monday.